The BLACK FP is a FIDO UAF certified fingerprint sensor security mouse that provides strong, safe and secure password protection for your PC. Using the state-of-the-art National Security Agency (NSA) approved 256-bit advanced encryption standard, it provides users with a fast and secure passwordless experience to login into their system and web pages with the utmost of ease.



BLACK FP GAMING MOUSE WITH FINGERPRINT SECURITY
On-The-Fly DPI adjustment Buttons
Highly responsive mouse buttons
JAPANESE Brand OMRON Switches
Red illumination Lighting System
4 Level DPI Indicator
Weight System ADJUSTABLE Nickel-plated weights 4.5g X 5
Laser Sensor AVAGO 9500 DPI ranges from 100 DPI to 5700 DPI
Fingerprint recognition sensor SYNAPTICS Ironveil technology
Tt eSPORTS PLUS+ PC Software Support
Tt eSPORTS Plus+ is a software made for the Tt eSPORTS SMART SERIES that offers a user-friendly UI to record and display gaming performance. It records gamers' performance statistics to the Tt eSPORTS PLUS+ application, breaking them down by distance, clicks, actions per minute, and lift-off. In addition, the Tt eSPORTS PLUS+ COMMUNITY & Data Management Platform further analyzes your stats, compares your usage with pro players and enables you to challenge your friends to mouse usage competitions. The Tt eSPORTS PLUS+ application is currently available for download on PC device.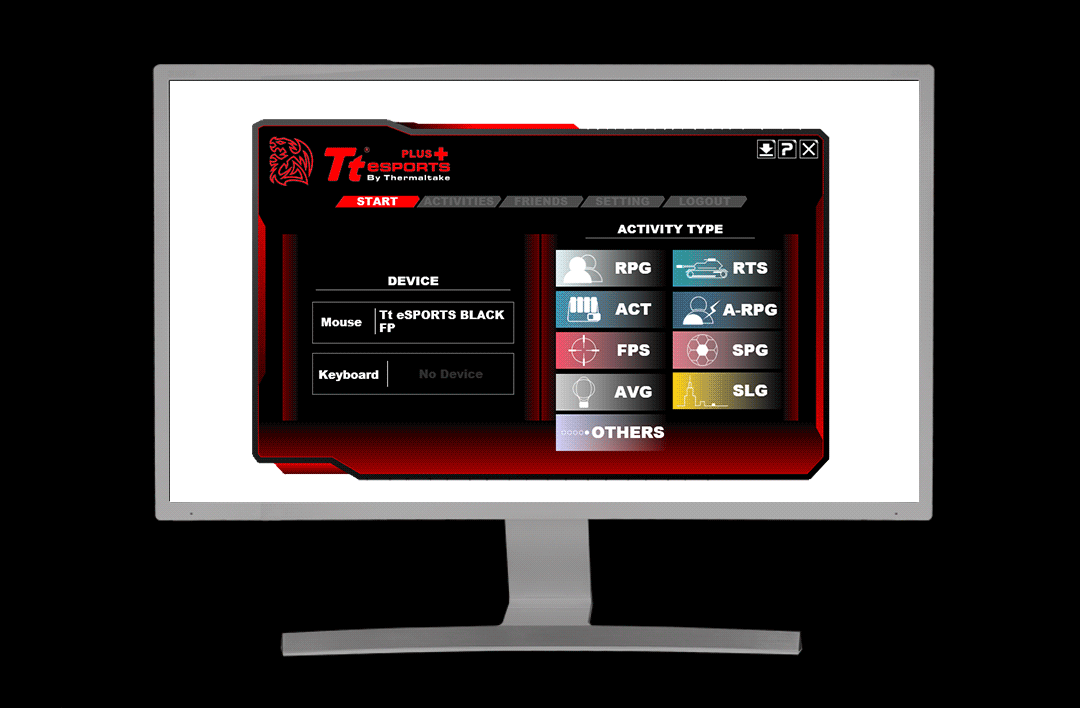 256 BIT ADVANCED ENCRYPTION STANDARD
The advanced Encryption Standard or AES is a specification for the encryption of electronic data established by the U.S National Institute of Standards and Technology (NIST) in 2001. It has been approved by the NSA for use in top secret information and comes in three different 128, 192, 256 key lengths. The BLACK FP uses the highest 256 security key length for maximum protection.
FIDO UAF CERTIFIED PASSWORDLESS EXPERIENCE
With the use of the Fast Identify Online (FIDO) UAF standard, the BLACK FP provides interoperability of the security mouse and addresses the problems users face when trying to create and remember multiple usernames and password by creating a strong, safe and secure passwordless experience.
FINGERPRINT RECOGNITION SENSOR WITH IRON VEIL TECHNOLOGY
The BLACK FP uses the latest biometric sensor with "Iron Veil" technology by Synaptics. The sensor offers speedy and intuitive fingerprint authentication with strong, safe, secure windows and website login.
SECURE BIOTMETRIC ENCRYPTION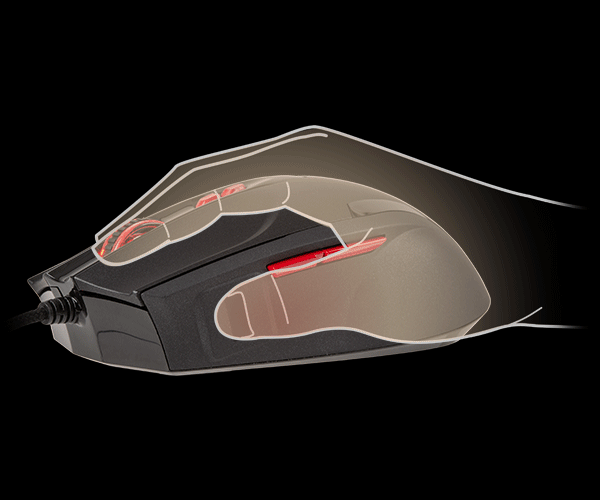 EASY SOFTWARE INSTALLATION AND USE
Step 1. Enter the BLACK FP software and select the fingerprint option
Step 2. Enter your Windows password for first time registration
Step 3. Select desired finger for registration
Step 4. Place selected finger on the fingerprint sensor of the BLACK FP and lift and rest repeatedly until successful completion is highlighted
PASSWORDLESS EXPERIENCE
Passwordless experience for easy to use and convenient login for Windows, Facebook, and secure file and folder protection with biometric security.
HIGH PRECISION AVAGO 9500 SENSOR WITH OMRON SWITCHES
The AVAGO 9500 sensor provides up to 5700 DPI for increased accuracy and precision; and can be adjusted by 100 DPI increments at a time for optimal desired performance. An onboard DPI indicator provides 4 programmable profiles for your DPI and allows for easy remembering of your set DPI levels on-the-fly. In addition, the use of high-quality OMRON switches with a 5 million click lifecycle gives a long-lasting crisp clean tactile user experience.
MAXIMUM COMFORT
The BLACK FP comes in a sleek matte finish that gives unrivalled in-hand comfort during gameplay.
7 PROGRAMMABLE BUTTON DESIGN
The BLACK FP possesses a 7 programmable button design for customization of 35 different macros across 5 profiles giving you a multitude of options to personalize each setting to your desired game and gaming style.
RED LED ILLUMINATION
The BLACK FP features red LED illumination in three different zones: scroll wheel, DPI indicator, and battle dragon logo. Lighting on the mouse wheel and battle dragon logo can be independently controlled, with the mouse wheel also doubling as a profile switch indicator.
FULLY CUSTOMIZABLE SOFTWARE
The BLACK FP comes with a fully customizable software/UI to set all your desired macros, profiles and lift-off settings, together with fingerprint sensor registration.
Software Compatibility
Commander Center

Function

Win7

Win8.1

Win10

Windows: Windows Account Login

V

V

V

Gaming Mouse Software

V

V

V

Security Center

Function

Win7

Win8.1

Win10

Web account login

V

V

File encryption/decryption

V

V

Folder encryption/decryption

V

V

*Security Center is only applicable to Win 8.1 & 10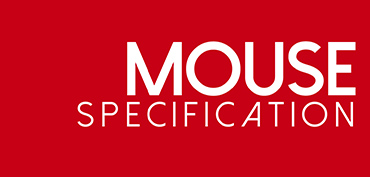 | | |
| --- | --- |
| Color | Black |
| Shape | Ergonomic Shape Designed |
| No. of Buttons | 7 |
| No. of Macro Keys | 35 |
| No. of Game Profiles | 5 |
| USB cable length | 1.8m |
| Weight-In Design | 4.5G*5 Weights (REMOVABLE) |
| Graphical UI | Tt eSPORTS Command Center |
| Gold-Plated USB | Yes |
| Dimension | 121 X 69 X 41 mm |
| LED COLOR OPTIONS | RED |
| LIGHTING EFFECT | Static & Pulse |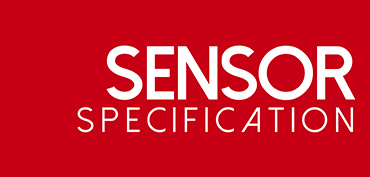 | | |
| --- | --- |
| Sensor Name | AVAGO 9500 |
| Sensor Type | Laser |
| DPI | Up to 5700 DPI |
| Default DPI | 400, 800, 2000, 4000 |
| IPS | 150 |
| ACCELERATION | 30g |
| Polling Rate | 1000Hz, 500Hz, 250Hz, or 125Hz (1ms, 2ms, 4ms or 8ms). |