GAMMAXX GTE V2 WHITE is a new model of the renowned GAMMAXX GTE series. With the upgraded heat pipes, white top cover and PWM fan, the cooler is apt to provide better cooling performance in a cleaner appearance.


● White top cover with logo, premium and clean
● 120mm PWM fan with upgraded performance and white lighting.
● 4 new-tech copper pipes improve heat transfer and dissipation efficiency.
● The new fin-mounting process elevate ventilation.
● The brand-new foolproof mounting kit makes it easier and safer to use.


http://www.deepcool.com/product/cpucooler/2019-12/7_12831.shtml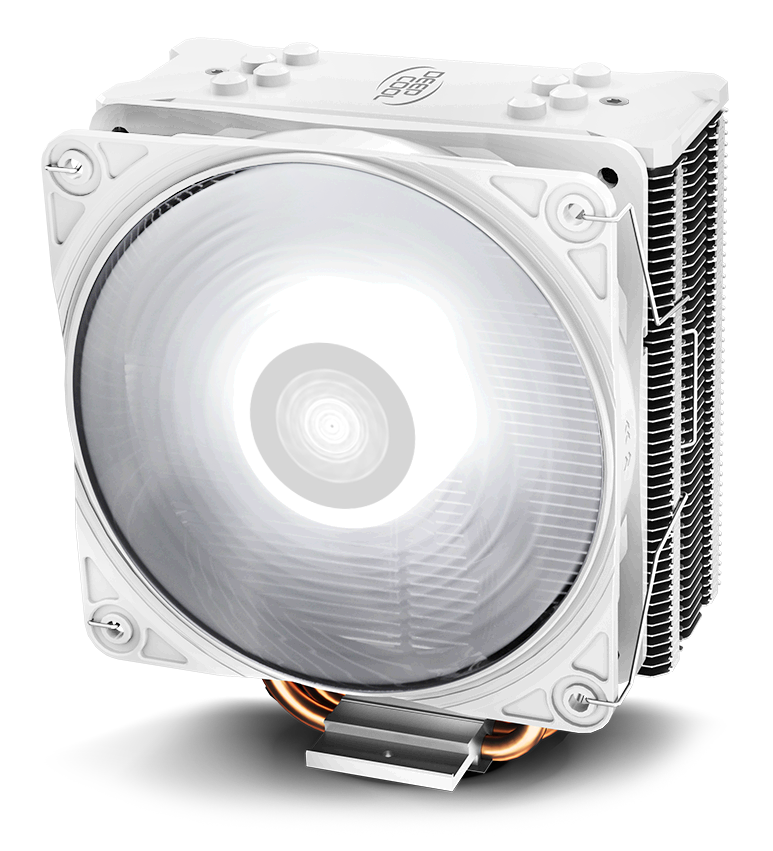 WHITE TOP COVER
The white paint on the top cover provides the premium and clean touch, the logo adds on the personality. GAMMAXX GTE V2 WHITE is the cooler of both quality and aesthetics.


CONVENIENT WHITE LIGHTING
To light up the fan, you only need to plug its wire into a 4 pin CPU_FAN header.


EASY TO INSTALL
The brand-new foolproof mounting kit supports multiple mainstream chipsets, making GAMMAXX GTE V2 WHITE easier and safer to use.


UPGRADED HEAT PIPES
With scientific layout and direct-touch technology, the 4 copper heatpipes will dissipate CPU heat with maximum efficiency.


NEW PROCESS, BETTER DISSIPATION
The new fin-mounting process ensures smoother ventilation and more efficient heat dissipation.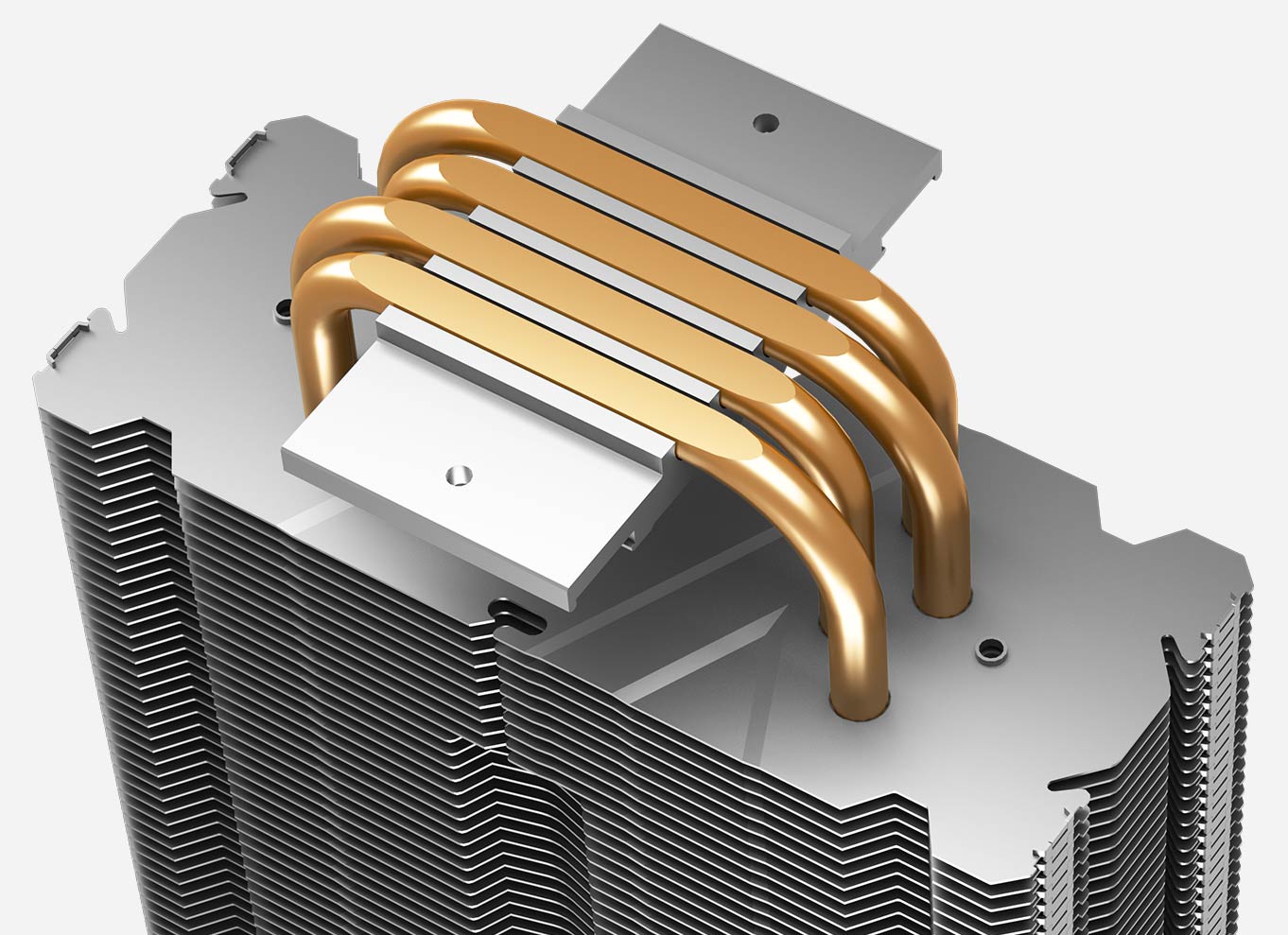 LOW NOISE PWM FAN
The 120mm PWM fan is finely tuned to maintain perfect noise-performance balance.
**APPLICATION FOR:
Intel
LGA1200/1151/1150/1155/1366
AMD
AM4/AM3+/AM3/AM2+/AM2/FM2+/FM2/FM1


**SPECIFICATIONS:


| | |
| --- | --- |
| Product Dimensions | 129×77×157.5 mm |
| Heatsink Dimensions | 127×50×155 mm |
| Net Weight | 650 g |
| Heatpipe | Ø6 mm×4 pcs |
| Fan Dimensions | 120×120×25mm |
| Fan Speed | 500~1650 RPM±10% |
| Fan Airflow | 64.5 CFM |
| Fan Air Pressure | 2.1 mmAq |
| Fan Noise | ≤27.8 dB(A) |
| Fan Connector | 4-pin PWM |
| Bearing Type | Hydro Bearing |
| Fan Rated Voltage | 12 VDC |
| Fan Rated Current | 0.27 A |
| Fan Power Consumption | 3.24 W |
| EAN | 6933412726968 |
| P/N | DP-MCH4-GMX-GTE-V2WH |

**DIMENSION: